What is Coaching?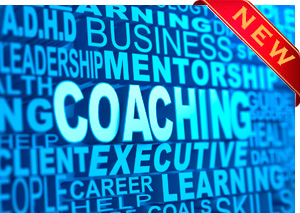 Coaching is designed for people who want to take the next step to create an achievable, desirable future for employees within a company or organization. All companies want their employees to work effectively and efficiently, and coaching can be a worthwhile investment to open the lines of communication to make that happen!
A coach guides an individual within a safe, confidential environment that will allow the person to become more aware of their strengths and how they affect their work environment. The process is about change and discovering values. Ultimately, coaching encourages a person to leverage their own thought processes to stop hindering personal and professional growth. A coach can help a company create more unity and learn to use the unique differences of others to work together, dynamically.
There is great value in our differences and they are designed to complete us,not defeat us.
"You will never maximize your potential in any area without coaching. It is impossible. You may be good. You may even be better than everyone else. But without outside input you will never be as good as you could be." - Andy Stanley